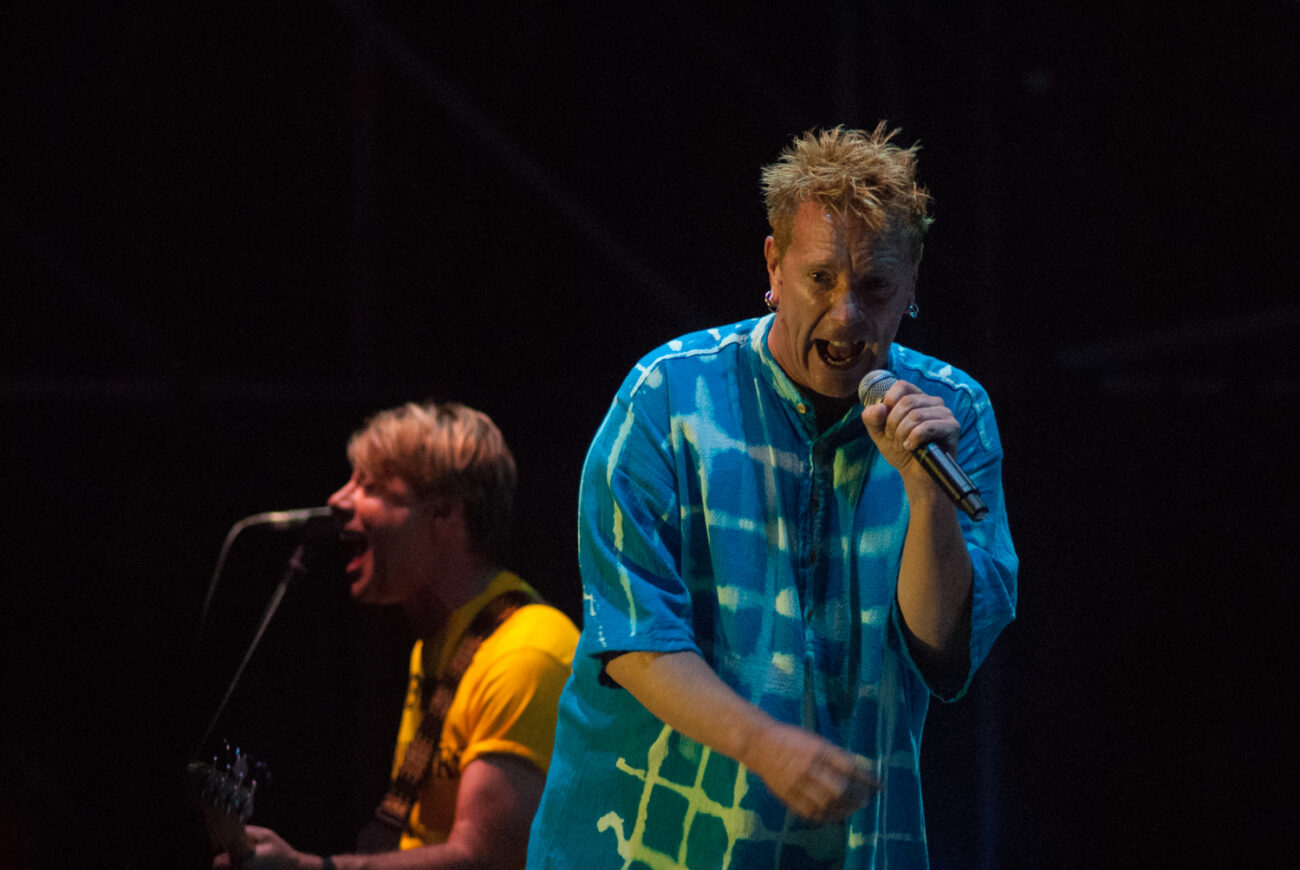 40 anni fa usciva "God Save the Queen", canzone manifesto del forse più famoso e dissacrante gruppo punk inglese, i Sex Pistols.
Ho fotografato i Pistols sopravvissuti dieci anni fa, all'Heineken Jammin' Festival di Mestre. John Lydon, Johnny Rotten nel '77, e gli altri invecchiati e ingrassati, ma sempre acidi e aggressivi. Nel programma del festival dovevano suonare in contemporanea ai Linkin Park, gruppo molto amato dai giovanissimi, accorsi per l'occasione in massa sotto il loro palco, lasciandoci in pochi sotto quello degli ex eroi punk. Un affronto che non poteva essere tollerato da Lydon e compagni, che si sono rifiutati di esibirsi prima della fine del concerto degli odiati "competitors". Arrivati sul palco con un'ora e mezzo di ritardo e letteralmente coperti di insulti dal pubblico, come succedeva sempre nelle loro esibizioni "storiche", penso che per un attimo si siano sentiti di nuovo giovani…
God Save the Pistols!
Roberto Nistri
Roma, 5 marzo 2017